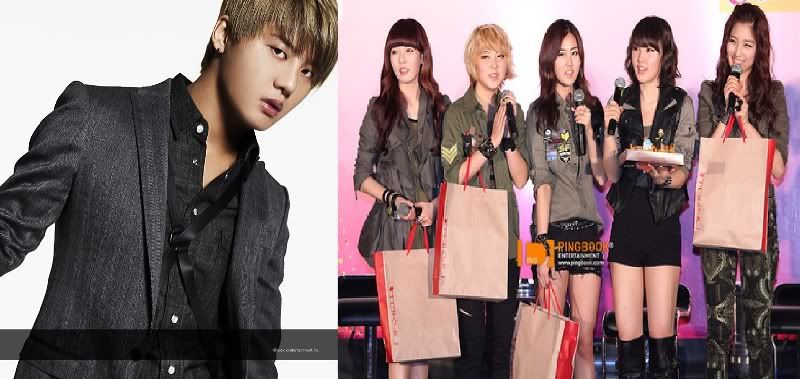 JYJ
, whose members are
Jaejoong, Yuchun and Junsu
had just an interview with regards to their feelings and opinions upon releasing their recent single "Ayy Girl" as well as with some of their views with regards to doing their own promotions without the other 2 members of DBSK.
However, the most amazing thing that was brought up during this interview is when each of the members were asked to pick an idol group or a soloist who they think is one of the
Most Promising Singers
at the moment. Surprisingly, the group's new maknae,
Junsu
, chose
4Minute
as his answer. On the other hand, Jaejoon picked
Supernova
while Yuchun chose
MATE
.
It is amazing how 4Minute continues to shine and be recognized by other idols despite of their long absence in Korea. Let us hope for more people to love and recognize our girls' skills and abilities.
Source:
Twitlonger @TVXQHOME
Reporting + Editing:
ashleylovesasia@4-minute.com